Joyoung S5
---





九阳2019年发布了全新的蒸汽电饭煲S5。这支影片除了展示蒸汽电饭煲的部分工作原理之外,
还要符合九阳全新的设计理念"暖心科技,家居美学"。所以在保留科技元素的同时,
我们把最初设定好的冷色调换成暖色调,并且在产品展示上以科技感与神秘感为主,
场景的设计也并不想局限在家居当中。

Joyoung released the new steam rice cooker S5 in 2019.
In addition to showing some of the working principles of the steam rice cooker,
this film also meets Jiuyang's new design concept "warm technology, home aesthetics".
We retain the technological elements, changing the original design of the cool colors into warm colors,
and the technical display and mystery in the product display.







Credits
Client : Joyoung
-----------------------
BIG6 Studio

Director : Joeding , Chen Ying Nan
Art Director : Chen Ying Nan
Storyboard & Style frame : Chen Ying Nan
Modeling : Jojostar , Chen Ying Nan
3D Animation : Joeding
Shading & Lighting : Chen Ying Nan , Joeding
Rendering & Compositing : Joeding
Simulations : Shuifx
Music & Sound Design : Blast Studio
Storyboard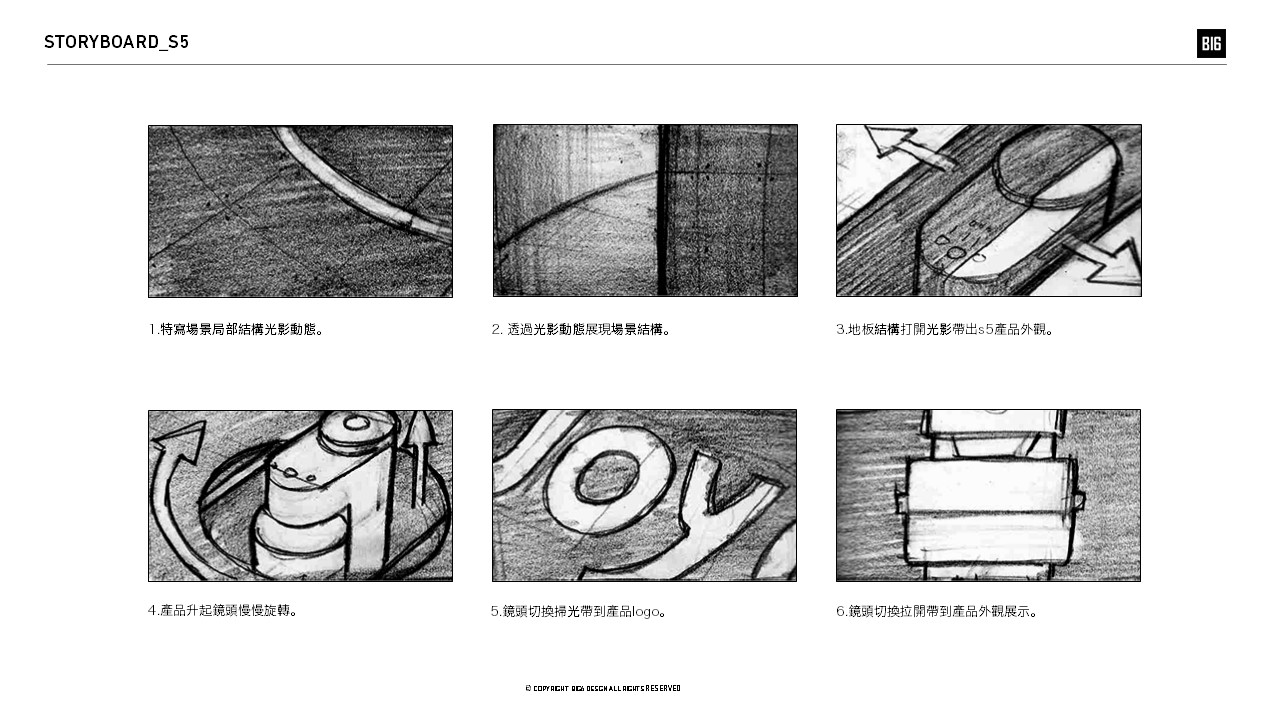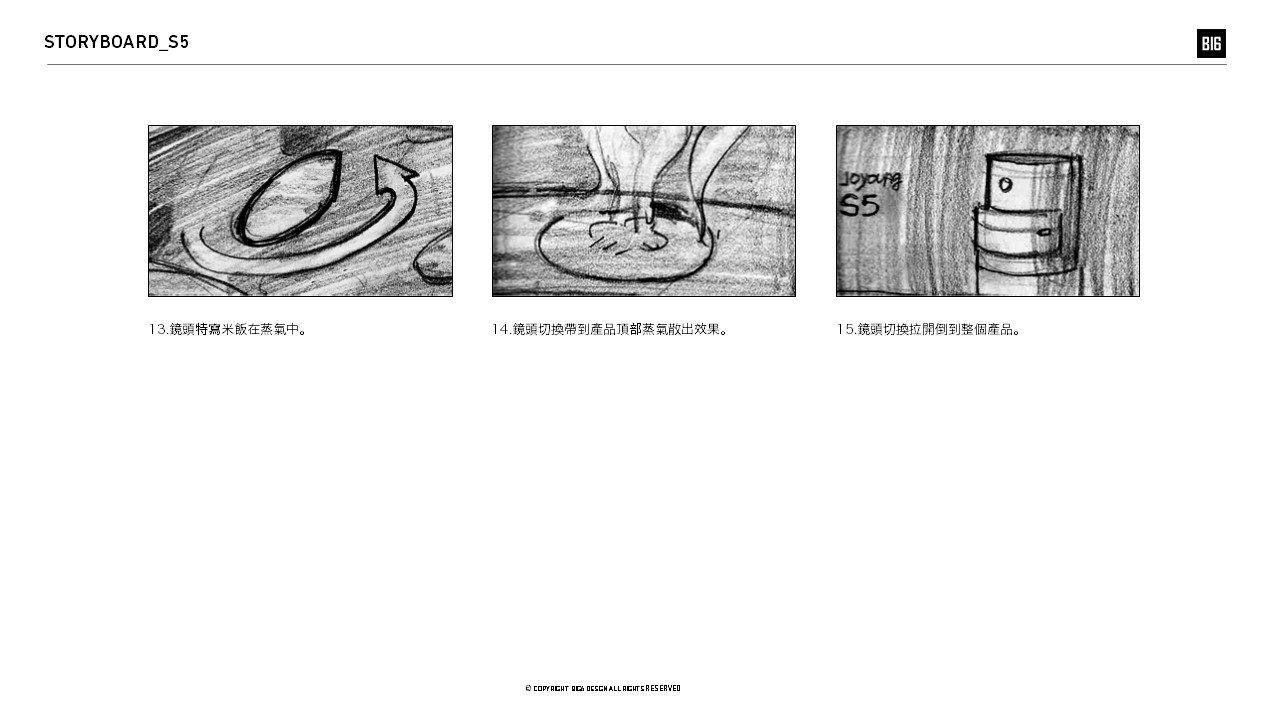 Style Frames