OPPO K9s
---
打破现实 Breaking Reality


影片在一个平静的梦幻世界开场,柔和的阳光照耀在地面,彩色的流沙被风吹动宁静的天空
倒映在水中,紫色,银白,黑曜三个颜色的沙漠连绵重迭组成场景最后一个部分。 我们使用
彩色流沙来展示紫色手机的特性,用起雾的水面展示银色手机的外观,黑色手机则在充满黑
曜石与火山的场景中被展示出来。通过让镜头潜入水下过渡到第二个场景。水下世界并非真
实的水下,而是过渡到一个黑色充满黑曜石与火山的新世界,这让影片有种多维度的空间感
,连接现实与虚幻,给影片一种梦幻的感觉。

The film opens in a peaceful dream world, with soft sunlight shining on the ground and the sky
reflected in the water. The deserts of purple, silver and black overlap to form the last part of the
sceneTransition to the second scene by letting the camera dive underwater. The underwater
world is not real underwater, but transitions to a black new world full of blackstones and
volcanoes. This gives the film a sense of multi-dimensional space, connecting reality and
illusion, and giving the film a dreamy feeling.

Credits
Client : Joyoung
-----------------------
BIG6 Studio

Director : Joeding , Chen Ying Nan
Art Director : Chen YingNan
Storyboard : Chen YingNan
Style frame : Chen Yingnan / REDAN
Phone Modeling : Jojostar
Phone Material Research : 志豪
3D Animation & Shading & Lighting : Joeding
Rendering & Compositing : Hy / Joeding
Music & Sound Design : Blast Studio

Storyboard
Style Frames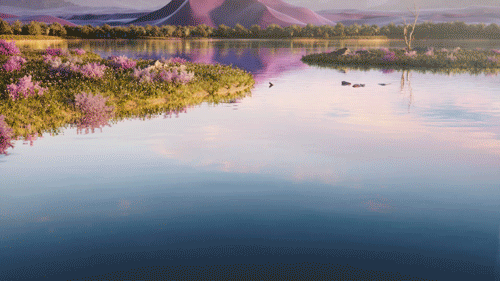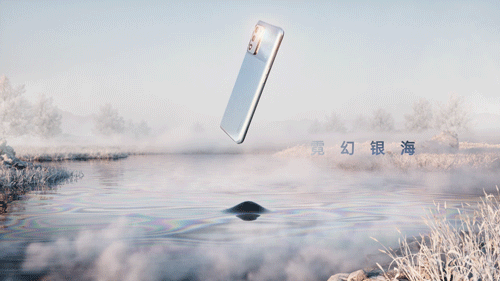 ---
THANK YOU FOR WATCH